by Michael Ruhlman.
This scale is one of the most important tools in my kitchen. It ensures accuracy in following (and repeating) a recipe. When you measure by weight, you can double or halve a recipe as you need. The scale makes measuring ingredients faster, easier and cleaner. The Maestro is a two-in-one scale , with a main scale for weighing heavier items (5 pounds/ 2.25 kilograms of flour, for instance) and a pop out small scale for weighing lighter items (such as yeast or baking powder), accurate to one-tenth of a gram.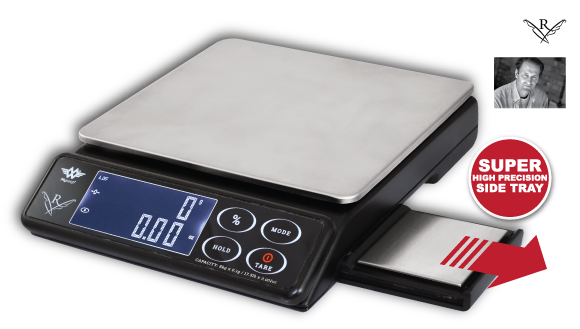 MyWeigh is a manufacturer of high quality scales and scale accessories. MyWeigh has some of the most reputable scales on the market.
To find what you are looking for please select from the category above or click the view all icon to see all our scales.Our products are for wholesale purchases only.
If you would like to purchase one of our scales from an online retail location please use the links on the bottom of the page.