Industry changing innovations from the most technologically advanced digital scale company in the world.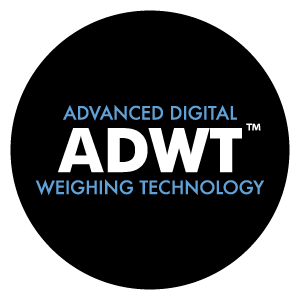 ADWT
Advanced Digital Weighing Technology provides you with extremely accurate weight readings.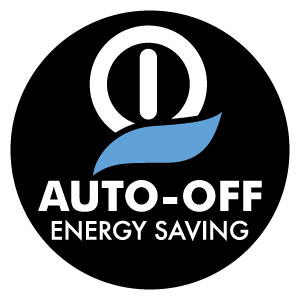 AUTO-OFF ENERGY SAVING
An auto shut off feature conserves battery power. Most units will automatically turn off within 90 seconds of inactivity.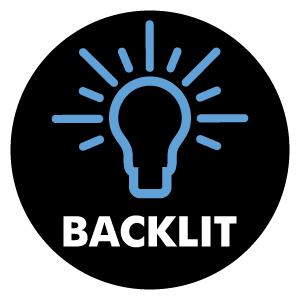 BACKLIT
My Weigh LED displays with a back-light makes reading the digital scale's display from a distance possible and dimly lit rooms.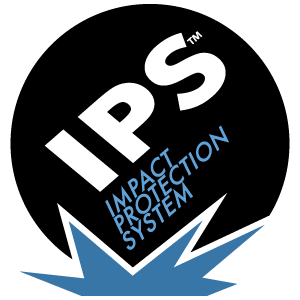 IMPACT PROTECTION SYSTEM
The scale is wrapped in an impact absorbent rubber that helps protect the scale from shocks.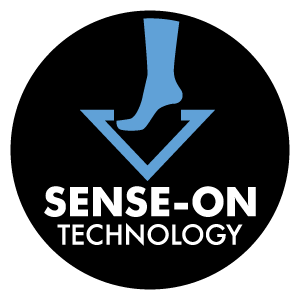 SENSE ON TECHNOLOGY
Once you stand on the scale the scale will turn on and lock your weight. Once the weight is stable, you will see the "0" moving and that will signify the scale is measuring.If the display can identify the user correctly it will display the weight.If it detects a similar weight it will display the relative user number and you will need to select the correct user via the arrow keys
SOLAR POWER
Powered by light, no batteries required.
Our My Weigh scales work in both natural and artificial lighting conditions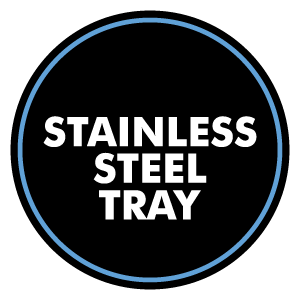 STAINLESS STEEL TRAY
Stainless Steel Trays are used due to the advantages of stainless steel as a material that resists rust which is a necessity in a food preparation environment where contact with water and other liquids is commonplace.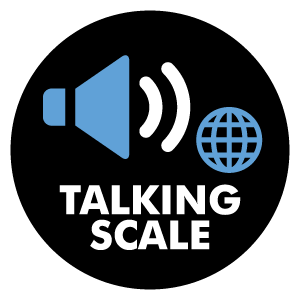 TALKING SCALE
A Scale will audibly announce the measured weight, in addition to displaying it on the high contrast LCD. This feature has been especially important to users that are visually impaired or obese.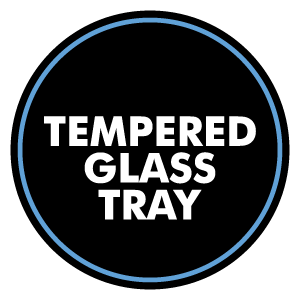 TEMPERED GLASS TRAY
Tempered glass is physically and thermally stronger than normal glass. My Weigh scales are made with a strong tempered glass platform, making our scales built to last.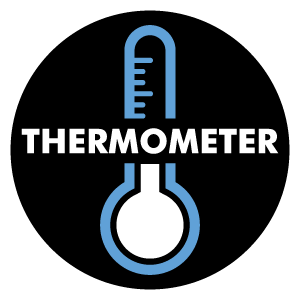 THERMOMETER
Another great My Weigh feature is our thermometer setting. You can know keep track of the current temperature from the integrated thermistor compensating temperature changes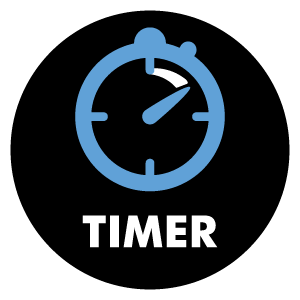 TIMER
Make use of the timer function that's built into some of our My Weigh scales. Setting the countdown is easy with the touch-sensitive buttons whether you need just 1-2 seconds or up to 99 minutes and 59 seconds.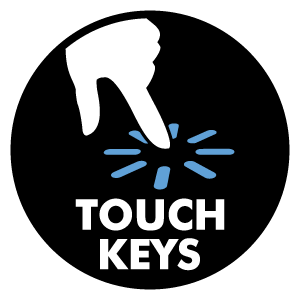 TOUCH KEYS
Touch sensitive buttons enable easy operation
USB CONNECTIVITY
My Weigh scales can be connected to most Windows based computers using our free software.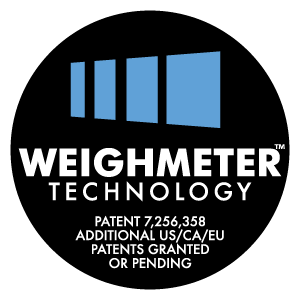 WEIGHMETER TECHNOLOGY
On our scales you will notice a series of bars that increase as the load on the scale increases. This is our Weighmeter feature. It helps you know the remaining capacity on the scale and also will indicate an overload if one occurs.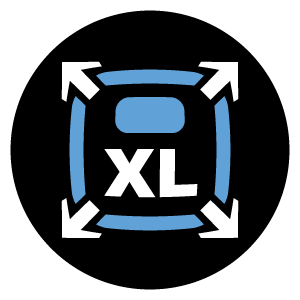 XL SCALE
The benefits of using a larger weighing platform, are that much larger items or greater amounts of products can be weighed with ease.